Billy is lying on the bed and surfing on internet.Today she is missing her little brother Tom .Tom is five years old school going boy. They were so happy when they met each other at their parents wedding.Billy's Mom Ms. Richard and Tom's father Professor James both are teaching in the same college. Billy's father was expired in an accident and Tom's mother divorced Mr. James. Ms. Richard and Mr. James met in the college and became best friends after sometime. They liked each other and decided to became the life partners.
Before the official marriage they thought that billy and Tom should also know and accept each other. They started meeting each other along with their children. Children were also very happy to get mum and dad both. They happily agreed for the marriage.
After the wedding the family became the perfect family. Mr James and Ms Richard were very nice to the children and Billy started helping Tom in his studies as well.
One day a lady named Ms Julia came to meet Tom in the school. Tom wished her in a formal manner but she started crying and embraced him affectionately.She was his biological mom. Tom could not show any reaction because she left him alone when he was two years old. That time ,it was difficult for him to live without her but now he already has loving parents.
"I am sorry my son. My husband has left me as like I left your father. I am feeling ashamed on what I have done to you. When I am not able to handle this situation at present, then how you have handled it at that early age. Kindly forgive me my child. I am living alone and missing you very much. Please accept me as your mother and let's go to our house. I have everything whatever you need my child, but don't say me no". weeping badly.
Tom was so surprised and confused.
" But I need my mother Mrs Richard and my sister also. You do one thing you come to our house and live with us. We will love to welcome you there." Said Tom
Ms Julia was not expecting such kind of answer from him. She gave him the gifts which she had brought for him and left.
When Ms. Richard and Mr Jame asked about the gift then Tom explained them the story. Mr. James immediately rang the advocate and had a long discussion with him. As expected Ms Julia filed a case for the custody of Tom and as Tom was very young so the court listened to the mother and asked Tom to go with her.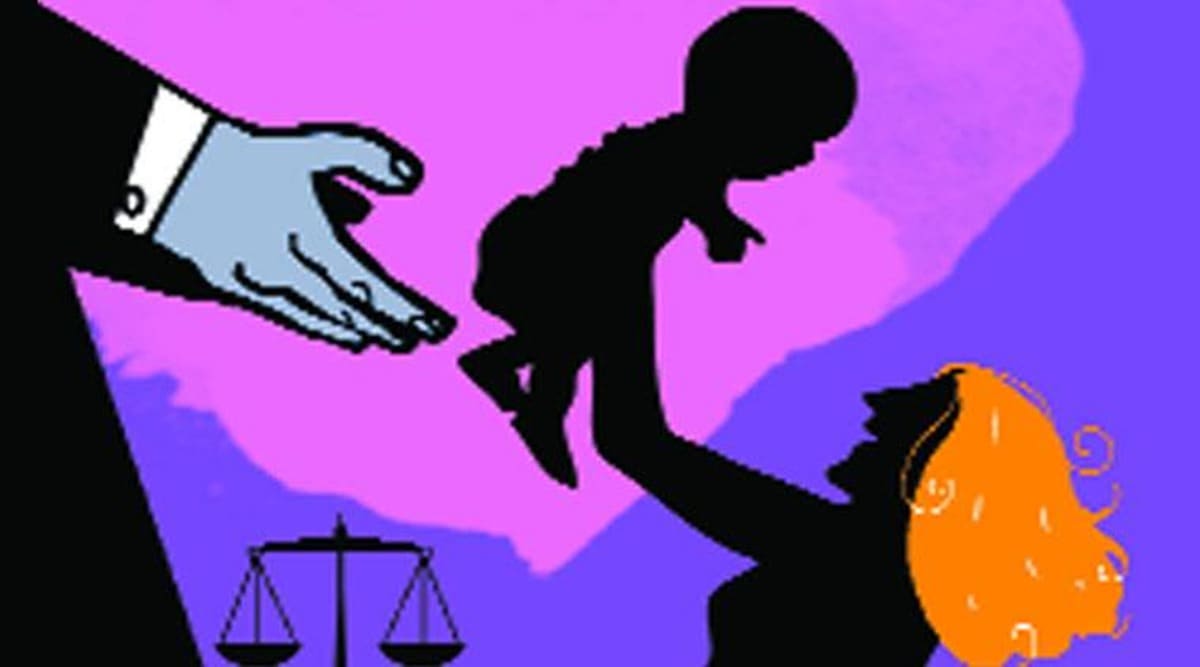 Tom is also missing Billy. Billy rang Tom.
"What are doing junior champ?" asked Billy.
Tom didn't say any word and started sobbing.
" I hope you had your meal properly?"asked tensed Billy
Tom was quiet again.
Speak up something bro."
Sobbs
"Mothers are always like angels Tom. Don't worry she loves you a lot that's why she went to court and asked judge uncle to help." Billy tried to make him comfortable.
Ms. Julia came late night and slept without any botheration about Tom.
She woke up in the morning and went out to pick her newspaper. She saw Tom lying on the floor of the balcony. He was shivering with fever. She yelled at the child," Why are you lying here."
" I was trying to run from here but the wall is very high and I am very small to cross it."
Ms Julia asked him the reason because according to her she has given every possible luxury to the child.
The boy replied," Mrs Julia you forgot everything. I still sleep in my father's arms."
Ms Julia did not reply and left for her work. She told the nanny to be with Tom and he should not go out at any cost.
The Nanny rang Ms. Julia in the evening and told about the condition of Tom. He was crying, not eating and burning like anything with fever. Ms Julia said that she will be coming back at night and will talk to him.
Ms Julia reached late night at home, the nanny ran towards her and told that Tom's condition is not at all fine. They both took him in the hospital.Doctors told that the boy is very sick and he had not eaten anything since three days. Ms. Julia scolded the nanny very badly there only.
Ms Julia tried to feed him but he was not ready to eat. He vomited when Ms Julia fed him forcefully. The doctors used glucose drip to retain the situation. Ms. Julia understood that she has already lost the boy three years back in God's court. This court has given her the body of her son but his soul is with his current family for which she can not file any case and win.
She rang Mr. James and called Tom's family immediately in the hospital. Ms Richard ran towards the boy and hugged him affectionately. Ms. Julia saw Tom smiling. She felt that she should leave the hospital. She left without saying a word and never came back to their life again.